Armature Automatic Production Line
Product categories of Armature Automatic Production Line, we are specialized manufacturers from China, Armature Automatic Production Line, Armature Assembly Line suppliers/factory, wholesale high-quality products of Rotor Production Line R & D and manufacturing, we have the perfect after-sales service and technical support. Look forward to your cooperation!
China Armature Automatic Production Line Suppliers
Nide's electric motor Automatic production line can be customized according to client's requirements. It is of high automation and great accuracy. The production line is equipped with mechanical arm, conveyor and testing device. Therefore, it can automatic judge the qualified rotor and pick the unqualified rotor to the waste center. Meanwhile, we can also provide our customer with the stand-alone production line. Each machine is a stand-alone one in this prodcution line. Operator needs to do the loading and unloading by manual.

Our production line has a full range of motor applications, like mixer motor armature, power tool motor armature, series motor armature ect.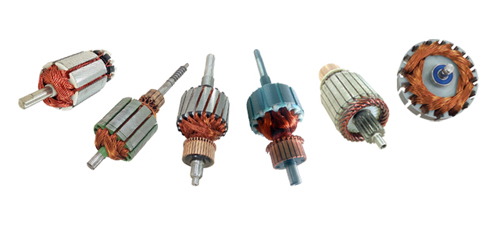 This electric motor production line including: Shaft Pressing Machine, End Plate Pressing Machine, Commutator Pressing Machine, armature Insulation Paper Inserting Machine, Armature Winding Machine, Commutator Hot Stacking Machine, armature Wedge Inserting Machine and Armature Testing Machine.